AFFORDABLE

PRICES

FRIENDLY

& TIDY

WORK

GUARANTEED

LATEST

TECHNOLOGY
NEW LOOK FOR YOUR WIMBLEDON FLOORS
Your natural wooden floors have done their best...

All those years of hard wear, spills, scratches and scrapes have brought them down to a state where carpets are becoming a serious proposition.

No need to go that far... Wherever your floor - in the home, office, shop, school, gallery, museum bar or restaurant - sanding and sealing will bring it back to its original glory.

Restore its shine by calling upon the specialists. Floor Sanding Wimbledon SW19 are your choice for floor repair and restoration.

From hardwood boards to parquet blocks, we have transformed hundreds of floors over the past twenty years.

From any age and condition of floor, our fully-qualified teams provide the full service:

- repairs and replacement of damaged timber

- sanding away old paint, grime and sealant

- staining for a change of colour. A modern look will match your decor

- such as the pale wash of grey or Scandinavian white.

The final vital protection is provided by oil, lacquer or hard wax.
All to the highest level of workmanship using top quality materials. We'll keep down mess, as modern sanding is virtually dust free with the efficient collection from our machines. And any disruption will be minimal with flexible working: a weekend or even overnight job could suit your domestic or business schedule.
So call us today for your free assessment. You'll get the best advice - and a beautiful new floor you'll be proud to display to friends, family, guests and customers.
The Floor Sanding Company in Wimbledon - for floor repair and restoration.
LATEST NEWS, RECOMMENDED ARTICLES & TIPS
Transform your space by making flooring the focal point
By upgrading your floors you can make an instant change to your decor. Floor sanding and finishing can refresh your interiors in a way that no other home improvement can, making your home feel fresh, modern and stylish.



Wood is good

Wood floors never go out of fashion, whether they're straight as an arrow floorboards or beautiful parquet. But a shiny orange finish will instantly date your decor, so why not hire a dust free sanding machine and strip back that varnish to the bare wood, ready for a more on-trend finish like a matte oil, grey wash or dramatic dark stain?
Refresh with paint

A painted finish can also give your wooden floor a new lease of life. Extremes work well here, so choose either whitewashed planks for a Scandi vibe or opt for a dark heritage grey or even black for a dramatic look. A pale grey or blue checkerboard design over a whitewashed floor can look sensational, or use a stencil to create a warm and cottagey look. One idea may be to use a trompe l'oeil effect to give your floors the grandeur of marble while maintaining the warmth and comfort of wood. If you're intending to paint your floors after sanding, it's imperative you use a sealer first in order to give the paint the best chance of adhesion.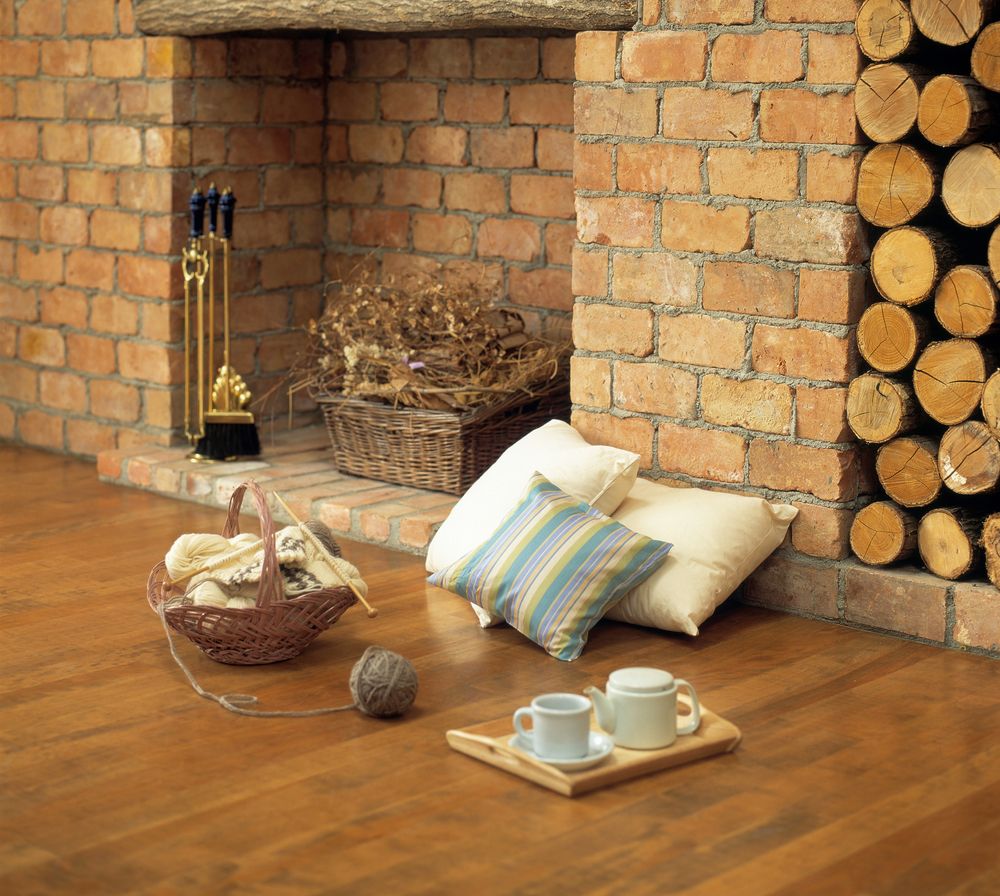 Stay consistent

Though it's often impossible to run the same flooring throughout the house, you can be consistent in the way you finish your wood flooring and pick complimentary tones for any tiling and carpets. To achieve the most professional effect, try dust free floor sanding across all your floors before finishing them in a uniform way, whether that's with a polyurethane, oil or stain.

Try screening

If you're happy with the existing colour of your floors but feel they could do with sprucing up, try a screen and recoat. In this relatively straightforward procedure, your floors are first gently abraded with a floor buffer before being refinished to match the original colour. But beware, this procedure won't work if your floors have been waxed. If you're not certain how your floors have been finished, wipe over an inconspicuous spot with a white cloth dipped in mineral spirits. If it turns yellow or brown then the floor has been waxed and you'll need to start with floor sanding and finishing from scratch.
Before & After